AVNetwork Podcast: Future Infrastructure for Higher Education
In this podcast, sponsored by Contemporary Research, AVNation's Tim Albright leads a panel discussion about how higher education's infrastructure had to change to accommodate the past year, and what it needs to become moving forward.

Panelists include:
For over 25 years, Contemporary Research has been a leading manufacturer of video distribution and display control solutions. Known for reliability and ease of use, CR products are designed, engineered, manufactured, and supported in Texas with 24/7 product functionality in mind.
View on AVNetwork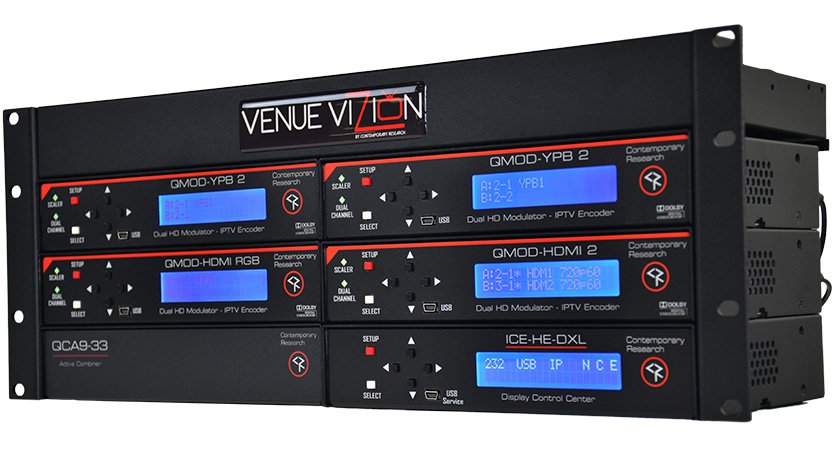 Venue Vizion
Venue Vizion is a cost-effective, easily expandable AV distribution solution that gives users control of each TV's channel, volume, and power.
Venue Vizion IPTV
Venue Vizion IPTV was modeled after CR's easy to use RF coax video distribution solution with display control, Venue Vizion. The AV over IP Video Distribution and Display Control solution is rack-ready, preset, and operational out-of-the-box