IP AND RF VIDEO DISTRIBUTION SYSTEMS
American-Made Video Distribution and Display Control Solutions
Contemporary Research is a market leader in designing, engineering, manufacturing, and supporting HDTV modulators, IPTV encoders and decoders, HDTV tuners, and control products for enterprise IPTV networks and digital RF systems that operate 24/7.
View Products
AV over RF
We lead the market for HDTV distribution and display control. RF coaxial cable is still a viable solution for moving content over long distances in new construction or when coax cable already exists. Classic coax is simple, reliable, and scalable.
AV over RF
AV over IP
IP networks provide maximum flexibility and scalability for distributing AV content in an office or throughout a global enterprise. Our IPTV encoders and decoder/controllers provide outstanding image quality and ease of installation.
AV over IP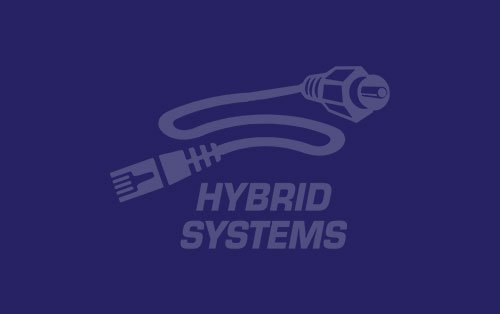 Hybrid Systems
We deliver cost-effective, reliable, and scalable end-to-end RF and IPTV hybrid video distribution designs with display control. Both solutions work seamlessly together while also allowing for a smooth transition from RF to IPTV.
Hybrid AV
Case Study
Esports – or electronic sports – is an emerging form of entertainment with a growing number of participants, spectators, and fans. In esports, individuals or organized teams compete at video games. Although competition has been a part of video game culture since its inception, professional gaming and spectatorship in organized events is a relatively new phenomenon. The rapid growth of esports has made it not only popular among online spectators, but has led to the construction of dedicated facilities such as the state-of-the-art Esports Stadium Arlington.
Read the Full Story
Industries and Markets
The name Contemporary Research is synonymous with high-quality video distribution hardware and software. We design our products to work seamlessly with each other, and just as importantly, with those of other manufacturers.
We take exhaustive efforts to replicate every application a CR product may encounter in daily use to ensure interoperability across a wide range of markets, including: broadcast, corporate, education, entertainment, government, houses of worship, stadiums and arenas, restaurants and bars, and transportation.
View All Industries
The Choice of Designers, Resellers, and AV Contractors
Designers – count on Contemporary Research for highly capable equipment to solve design and performance issues.
Resellers – depend on Contemporary Research's flexible distribution methods, including the ability to connect multiple TVs over coax, as well as equipment and software known for interoperability across a wide range of manufacturers.
AV Contractors – Contemporary Research provides a wealth of support services and documentation to keep your equipment running at peak performance.
Support
Need some help? Providing you with the best service and support in the industry has always been a fundamental aspect of CR's business and a top priority.
Visit Support
Recent News
Lumalert is not just a lighting system; it's a versatile tool that empowers school administrators and teachers to enhance safety, communication, and overall functionality on your campus.
View All News Posts
Blog
AV techs have a deep understanding of switching video sources over Cat5 cable and Ethernet technology in commercial applications. Less so for creating video streaming systems over RF. Does that mean that RF over coax is no longer relevant? We asked ChatGPT.
Read More