Video Distribution and Control Systems
Complete systems that include Contemporary Research QMODs and QIP IPTV Encoders provide the ability to create multiple in-house channels of high-definition content from satellite or cable receivers, PCs, media players and other sources. Contemporary Research's Display Control Centers hosts easy-to-use web pages for control and sends commands over the same cabling as digital channels and IP streams.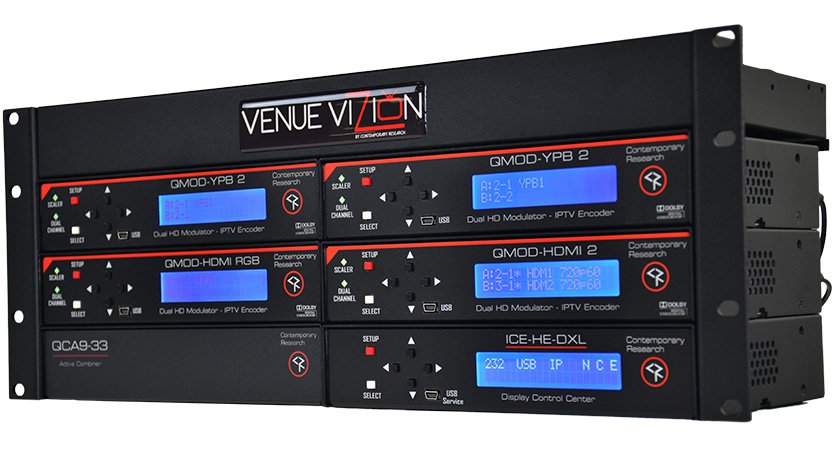 Venue Vizion
Venue Vizion is a cost-effective, easily expandable AV distribution solution that gives users control of each TV's channel, volume, and power.
Venue Vizion IPTV
Venue Vizion IPTV was modeled after CR's easy to use RF coax video distribution solution with display control, Venue Vizion. The AV over IP Video Distribution and Display Control solution is rack-ready, preset, and operational out-of-the-box